Grace Park was born March 14, 1974 and is an American-born Canadian actress of Korean descent. Grace Park's height is 1.75m or 5' 9". Grace was born in LA and moved to Canada when she was 22 months old. As of 2005, Park lives in Vancouver with her husband, Korean real estate developer Phil Kim. She was named #93 in Maxim Online's 2006 Hot 100 List. Grace Park graduated from Magee Secondary in 1992, holds a degree in psychology from the University of British Columbia, and speaks English and Korean. She also stars in one Stargate SG-1 Episode "Proving Ground" from 2001 as Lt. Satterfield. Is also famous for starring in Edgemont as Shannon Ng from 2001-2005. Grace Park is famous for starring in the Battlestar Galactica series between 2004 and 2009. It is rumoured that she may also star in the BSG prequel: Battlestar Galactica: The Plan.
Here are some videos and high resolution photoshoots of Grace Park...
Grace Park doing Tai Chi in the nude in BattleStar Galactica


http://rapidshare.com/files/18138689/GRACE.mpg
Grace Park in sexy Maxim magazine photoshoot video:

Downloadable version of Grace Park's Maxim Photoshoot Clip:


http://rapidshare.com/files/13570673/gparkol.rar
Maxim Photos of Grace Park by the Fireplace below: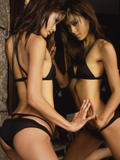 Video of Her complex photoshoot:


http://rapidshare.com/files/132283774/Grace_Park.mov.html
http://www.megaupload.com/?d=41PQVCCA
Grace Park in Complex Magazine Photoshoot Photos: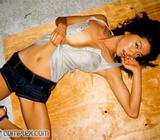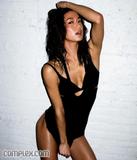 Grace Park In Romeo Must Die: a minor role as a dancer in a strip club. Sexy scene...
Grace Park in a 13 Minutes Magazine shoot: "Thirteen Minutes Magazine, in association with JD Entertainment Group present the alluring, sexy fun-spirited GRACE PARK (Battlestar Galactica and the upcoming John Cho flick, West 32nd) in all her glory. We caught up with the Canadian beauty in Los Angeles where she discussed her motivations and current works."
Celebrities
|
Marco's blog
Have you enjoyed this post? Share it with your friends...
»
Submitted by Marco on Mon, 12/01/2009 - 4:51pm.
---
Search For More Articles Related to:
Battlestar Galactica Babes: Grace Park